Heart valve pulse duplicator test system
The pulse duplicator (BDC Laboratories, HDTi-6000) is a state-of-the-art equipment which achieves ISO 5840 performance assessments in a focused and efficient manner with the added capability of integrated high speed video to facilitate real-time visualization of the heart valve under test.
The pulse duplicator can accommodate both surgical and transcatheter heart valves while being configured as either as a left heart simulator or right heart simulator to evaluate any valve position (i.e., aortic, mitral, pulmonary, tricuspid).
The Statys® HDTi control and monitoring software gives the user absolute control over the pulse duplicator excitation waveform, while seamlessly integrated all high-speed cameras for both live and post-test video review. The system data collection and analysis tools that are embedded in the software provide instantaneous measurement of the test valve parameters such as pressure drop, effective orifice area, regurgitant volume, and leakage rate.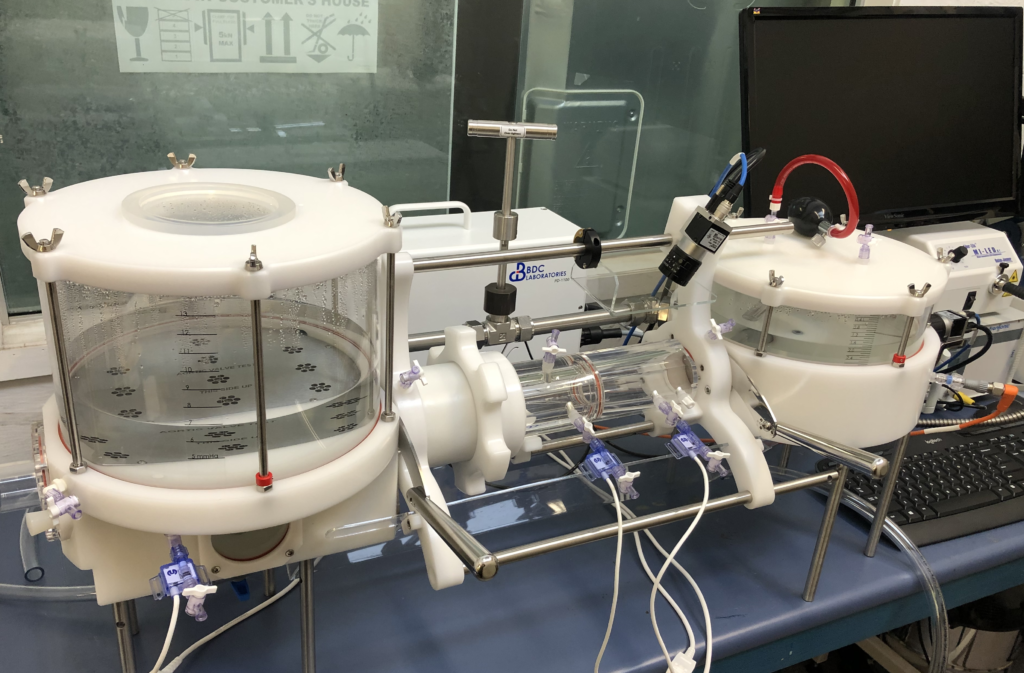 3D Bioplotter
3D Bioplotter® (Envision TEC, Manufacturing Series) is a powerful layer-by-layer printing machine capable of printing up to 5 materials simultaneously. Our machine is equipped with three low-temperature (4 – 70 °C) and one high-temperature (up to 240 °C) printing heads as well as a UV curing head.
This 3D printer is cable of reaching feature sizes as small as approx. 50 μm. The library of the inks that can be printed with this machine using the LT heads is very wide, ranging from low viscosity liquids to highly viscose gels. The HT head can handle solid polymer beads and powders with low-medium processing temperatures.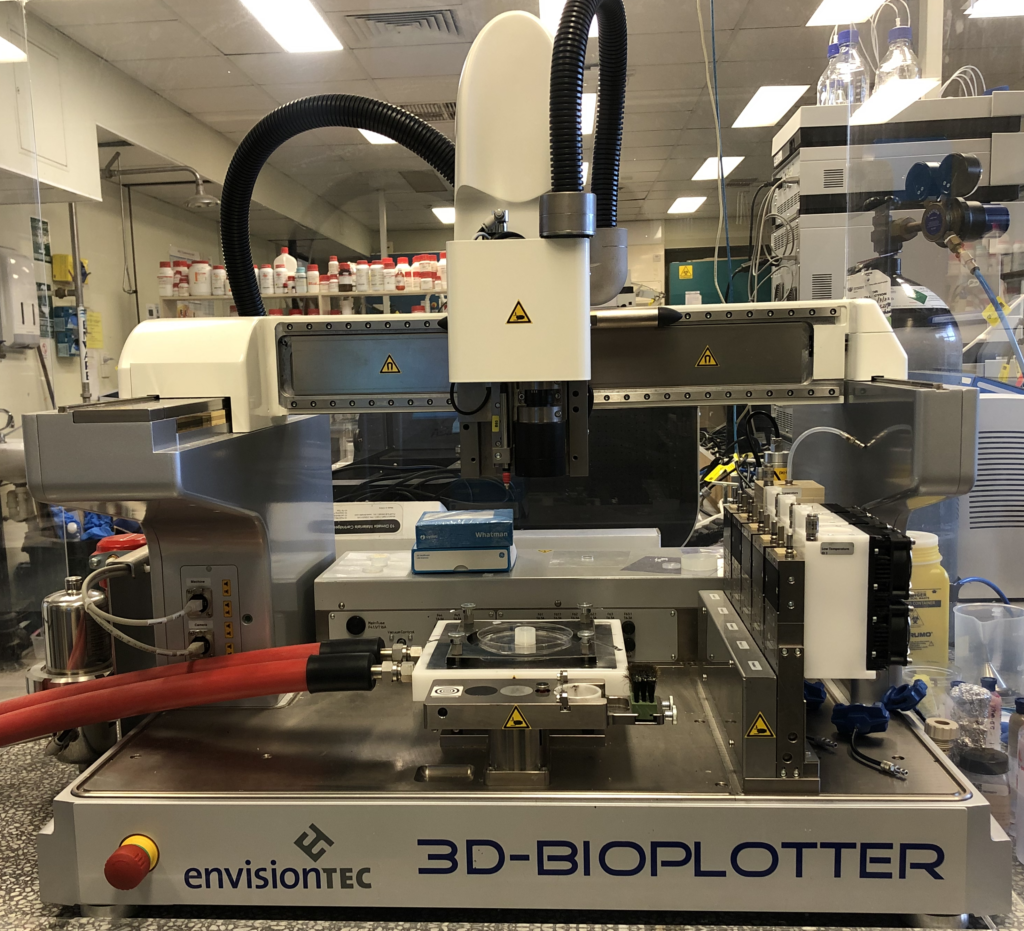 4-axis robotic printer
The 4-axis robotic printer (Nordson) is a robotic arm equipped with a single printing head. The platform can independently move in x-y direction (300 mm x 300 mm) while the robotic arm has a 360° rotational plane and can simultaneously move in z-direction.
Other features include: a) on-screen preview of the dispensing path facilitates programming, b) software wizard simplifies dispense tip-to-camera and dispense tip-to-workpiece offsets, c) dispense tip alignment capability, d) easy USB file upload and download, and e) 360° rotation for ID and OD dispensing.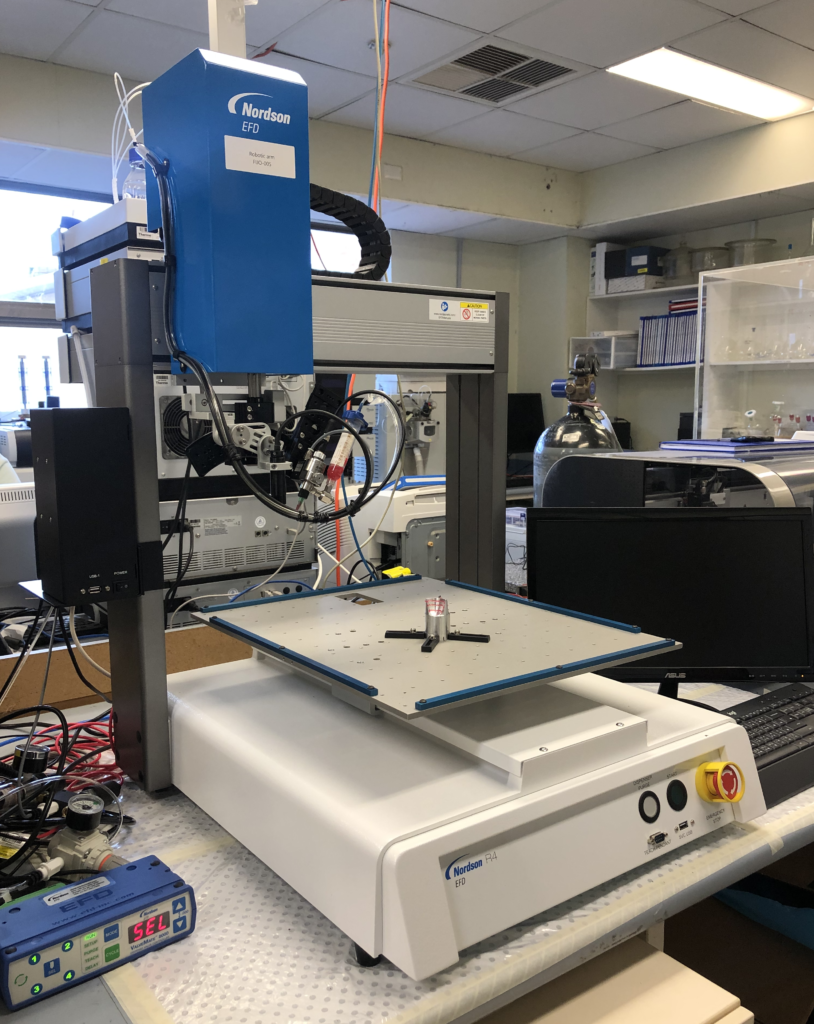 Mechanical tester
The mechanical tester (Instron Biophysics®) is capable of performing a wide range of static and dynamic mechanical tests (e.g., tensile, compression, fatigue, cycling, creep, relaxation) on a variety of materials ranging from soft tissues to polymeric specimens.
The maximum load that can be achieved by this machine is 1000 N while the minimum load is 0.1 mN when using a 1 N load cell. Moreover, the mechanical tester is equipped with a water bath, meaning that tests can be performed in the submerge fashion.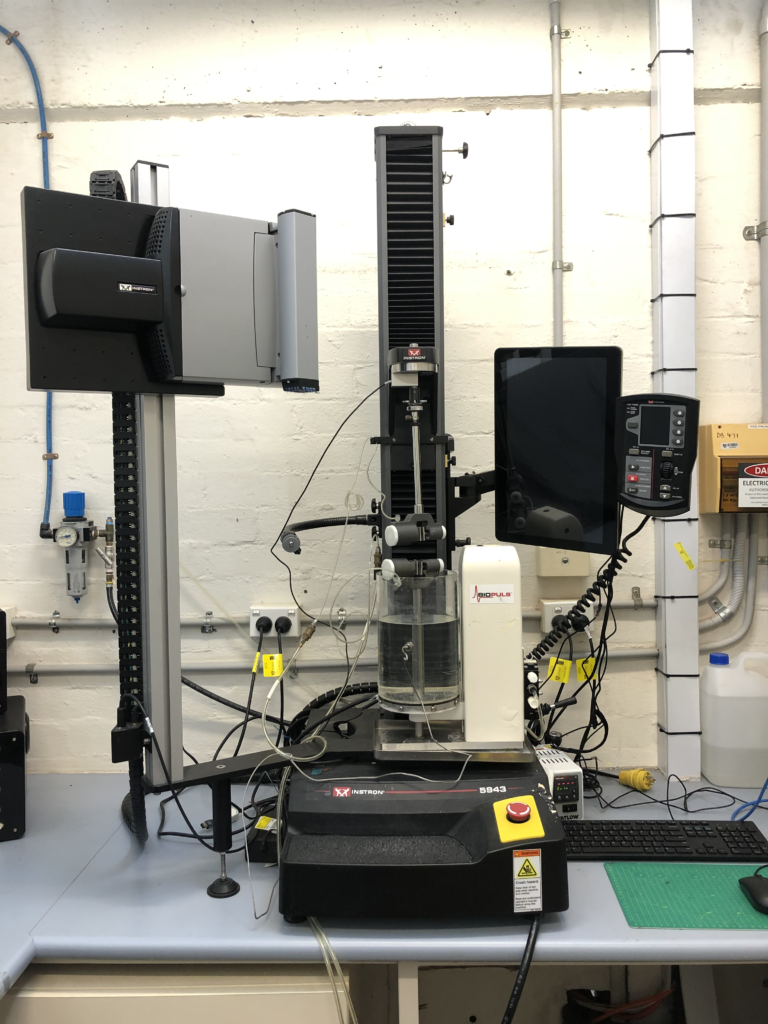 Additive manufacturing facility
We also have access to the Sydney Manufacturing Hub that houses a ceramic 3D printer, multiple metal printers, and other additive manufacturing equipment.
Wet lab
The wet lab accommodates a comprehensive library of chemicals for surface modification, polymerisation, and functionalisation.
The laboratory houses a) bath and prob sonicators, b) laboratory ovens, c) rotary evaporator, d) temperature-controlled lab reactor, and e) plasma reactors.